My advice regarding a Pomeranian stud dog is simple; never use a dog that is not strong and healthy, unless you want weedy or delicate pups.
The ideal Pomeranian stud is a small healthy dog, bred from small show stock. Unless the Pomeranian stud dog is an outstanding good specimen of the breed, you should not be using him at stud.
A top show dog may command a slightly higher stud, somewhere between £250 to £500, but your puppies will be truer in type, smaller and will be in much more demand than a bigger "Spitzy" puppy. A good show kennel will have a choice of stud dogs, with lots of choice of colours, as we all have different tastes. You should spend some time well before, researching the best Pomeranian stud dog for your bitch.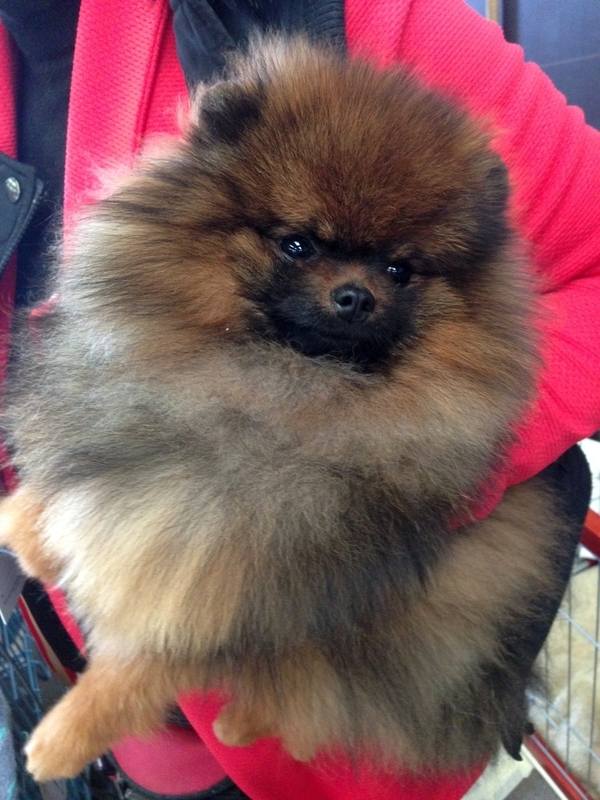 You may well have to travel for the right Pomeranian stud dog, but you want to get the best puppies that you can, right? Remember Pomeranians are not easy whelpers so again the choice of Pomeranian stud, coming from small stock is of most importance. Your stud dog choice should not weigh more than four and a half pound, or less than four pounds.
Also, a show kennels with the best Pomeranians stud, will offer and be able to help you sell your pups to the very best homes. There are far too many poor puppies around, your aim should be to breed the best puppies you can,
Don't leave finding your stud dog until the last minute. Before you bitch has come into heat, you need to have you chosen your Pomeranian stud dog already. Then, you will need to ring the kennels as soon as your bitch comes into season, and then take her ten to eleven days later to the kennels.
So, my top tips for a good Pomeranians stud dog are…
Ensure it's a good example of the breed. (Go to a show kennel)
Ensure the dog is between 4 – 4.5lbs in weight.
Stud comes from "Show Breeding" to keep the size down.
Expect to pay £250/£300
Check stud has been proven and ask for recent litter size.
For further free advice you can contact me on [email protected] or call me on 01206 738898