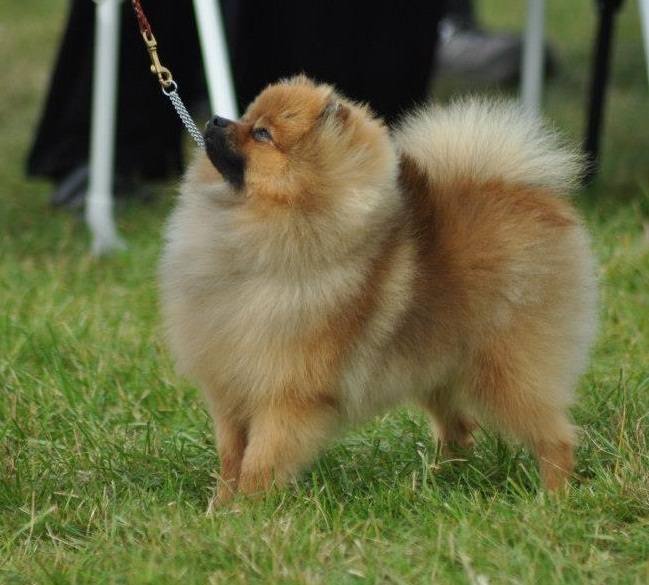 My Top 5 Tips for Choosing A Good Pomeranian Dog Breeder Are:-

1. Select from Championship Show Winning Kennels.
2. They Specialise in Only Breeding Pomeranians Or Other Toy Dogs.
3. Ensure They Are A "Kennel Club" Accredited Breeder.
4. Have A Website, To View Type of Pomeranians Being Bred, & To View Pedigree.
5. They're Willing to Take The Time To Make Sure The Breed Is Right For You.
There are many Pomeranian Dog Breeders out there, but not all are breeding the correct type. If you go to a show kennel, which you really should, you will have a better chance of getting a puppy correct to the breed.
A good Pomeranian Dog Breeder will only be breeding from the best stock as they will be looking to breed only the best puppies possible. There are many breeders that are only breeding for profit, with little or no care, taken to the type of puppies that they are breeding. Good kennels will only breed from the correct size dogs 4-4.5lb for a dog, 5-5.5lb for a bitch. This will ensure correct size puppies which will in-turn make for a more uniform size litter.
Correct size Pomeranian dogs are not easy to breed and can have many whelping troubles caused mainly by having larger dogs in their history. A normal size bitch will have a litter of two or three, but the bigger bitches will have a bigger, much more mixed litter, and even if there is a small pup in the litter, it may well grow on to be much bigger than you wanted.
Pomeranian show kennels will not have lots of litters but will be looking to breed the best puppies they can, as each litter could have their next champion.
Many good kennels have websites, where you will be able to see their show dogs, puppies etc. If in doubt about the kennel or puppies then buyer beware, it is far better to wait for the right dog.
The Kennel Club have a breeder scheme but there is no guarantee that they are breeding to type only and that certain things have been done, like micro chipping, vaccinations, heath checks etc.