We will update this page everytime we have a litter for sale. We do not have continuous litters so please be patient!
All of our puppies come with: 1st Vaccination, Microchip, Health Checked, Puppy information pack, Invoice, Contract (please see below), Food, Blanket, Bowls, Toys, Chews, etc.
By subscribing to our mailing list you will get a notification of when this page has been updated.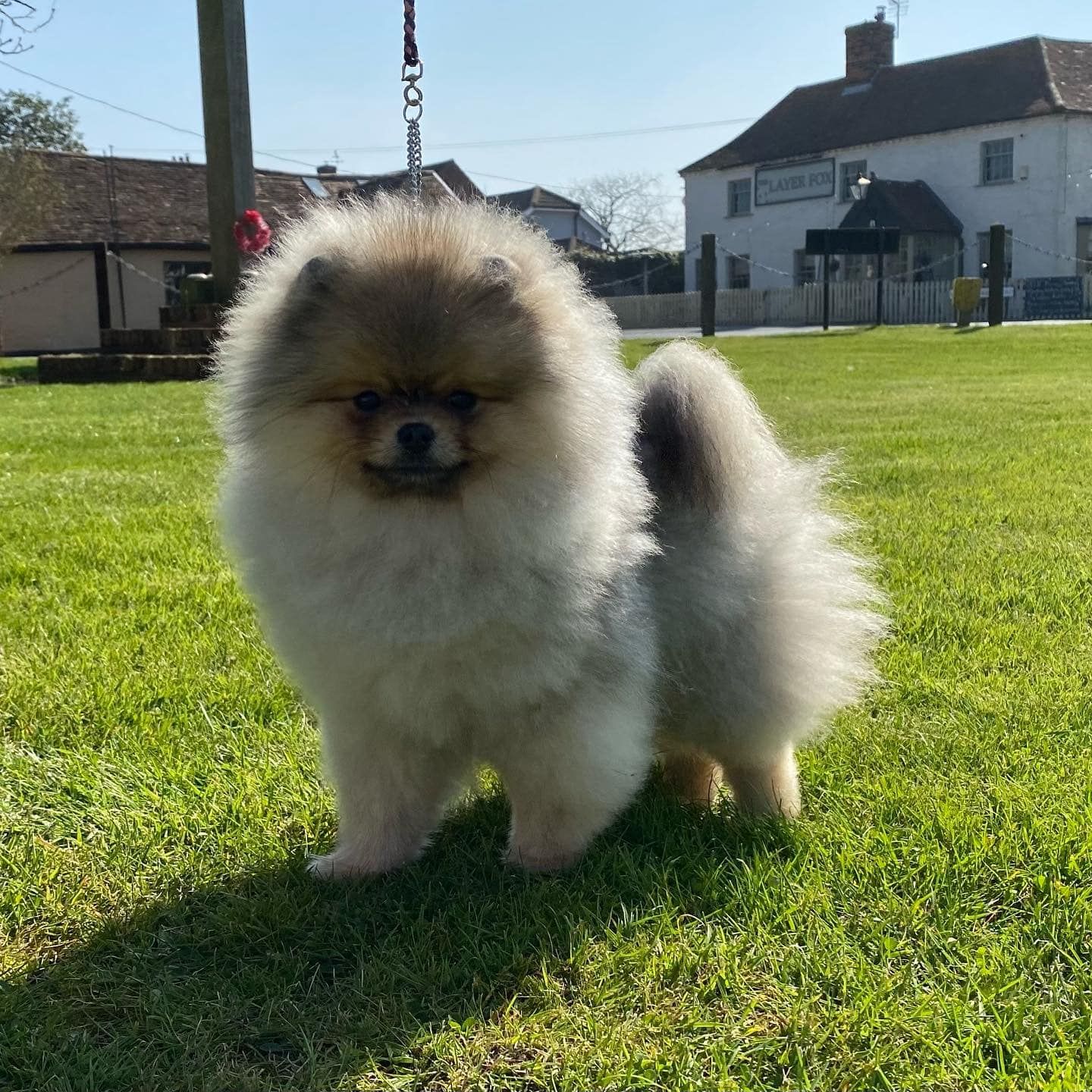 Wolfsable, 4 and a half months old
Altina's Silver Wolf
Champion cream sired, cream dam
KC Registered, health checked, first vaccination and microchipped
Looking for fabulous pet home
£2000 with all KC Papers
Ring Tina: 01206 738898
Unfortunately due to the changes in law from October 2018 we are no longer advertising puppies that are not bred by us. Above is the contract we get all new owners to sign.